TRANSITION RESOURCE GUIDE
Southwest Kansas Area Cooperative District #613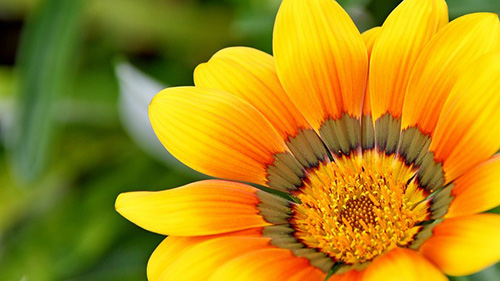 An overview of general services available to parents and students within the SKACD #613 district
2021
INTRODUCTION:
Transition is concerned with the movement of a student from high school to post secondary training and from the home to more independent living. The Office of Special Education and Rehabilitative Services (OSERS) refers to the transition process as "a bridge between the security and structure offered by school and the opportunities and risks of adult life."
Federal law requires that a formal transition plan for a student's transition from school to work and community living must be included in the student's IEP (Individual Education Plan) by the age of 16.
A successful transition process is the result of comprehensive team planning which is driven by the dreams, desires and abilities of the student.
To assist students and their parents in this planning, SKACD #613 has developed this Transition Resource Guide. This guide is not meant to be used as a comprehensive directory of services, but simply as an overview of general services available in our area. It is an informational resource and is not intended as an endorsement of services.
There's a world of opportunity out there…if you dream and prepare!
Students and families are vital to the transition planning process.
Transition Planning Brochure
Transition Coalition (2015) University of Kansas
What are your RIGHTS in the special education process?
Your child is entitled to a free, appropriate public education (meaning it is at no cost to you as parents and it meets the unique education needs of your child).

You will be notified whenever the school wishes to evaluate your child for potential special education needs, wants to change their educational placement, or refuses your request for an evaluation if you think your child needs special education or related services.

You should be asked by your school to provide "informed consent" (meaning you understand and agree in writing to the evaluation and educational program decisions must be reviewed at least once during each calendar year.

You may review all of your child's records and obtain copies of these records, but the school may charge you a reasonable fee for making copies. Only you, as parents, and those persons directly involved in the education of your child will be given access to personal records. If you feel that any of the information in your child's records is inaccurate, misleading, or violates the privacy or other rights of your child, you may request that the information be changed. If the school refuses your request, you have the right to request a hearing to challenge the questionable information in your child's records; you may also file a complaint with your state education agency.

You must be fully informed by the school about all of the rights provided to you and your child under the law.

You may participate in the development of your child's Individual Education Program (IEP) or, in the case of a child younger than three years old, the development of an Individualized Family Service Plan (IFSP).

The IEP and IFSP are written statements of the educational program designed to meet your child's unique needs. The school must make every possible effort to notify you of the IEP or IFSP meeting and to arrange the meeting at a time and place that is convenient for both you and the school.

You may participate in all IEP of IFSP team decisions, including placement.

You may request IEP or IFSP meeting at any time during the school year.

You may have your child educated in the least restrictive school setting possible. The school should make every effort to develop an educational program that will provide your child with the services and supports needed in order to be taught with children who do not have disabilities.

You may request a due process hearing or voluntary mediation to resolve differences with the school that can't be resolved informally. Make your request in writing, date your request, and keep a copy for your records.

You should be kept informed about your child's progress at least as often as parents of children who do not have disabilities.
Rights and Responsibilities of Parents of Children with Disabilities
Search: Parental Rights
What are your RESPONSIBILITIES in the special education process?
Parental responsibilities can vary depending on factors such as the child's disabling condition. As a result, parental responsibilities are less clearly defined than are parental rights.
Some of the following suggestions may be helpful to ensure that your child's rights are being protected:
Develop a partnership with the school and share relevant information about your child's education and development.

Ask for clarification of any aspect of the program that is unclear to you.

Make sure you understand the program specified in the IEP or IFSP before agreeing to it or signing the form. You may take the IEP or IFSP form home so you can review it before you sign it. You have 10 school days in which to make a decision.

Consider and discuss with your child's teacher how your child might be included in the regular school activities. Do not forget areas such as lunch, recess, art, music, and physical education.

Monitor your child's progress and periodically ask for a report. If your child is not progressing, discuss this with the teacher and determine whether the program should be modified.

Discuss with the school any problems that occur with your child's assessment, placement, or educational program. If you are uncertain about how to resolve a problem, you can turn to the advocacy agencies found in most states for the guidance you need to pursue your case.

Keep records. There may be many questions and comments about your child that you will want to discuss, as well as meetings and phone conversations you will want to remember.

Join a parent organization. In addition to giving parents an opportunity to share knowledge and gain support, a parent group can be an effective force on behalf of your child
Rights and Responsibilities of Parents of Children with Disabilities
Search: Parental Rights
Parent Tips for Transition Planning
Successful and meaningful transition services are the result of careful planning that is driven by a young person's dreams, desires, and abilities. This planning builds a youth's independence and participation in school, home, and community living and helps to prepare them for their futures. Youth learn important adult decision-making roles when they participate in this school-based planning.
Must transition planning be part of the Individualized Education Program (IEP)?
Transition planning is required in the IEP for students beginning at age 16, and earlier in some states (Kansas age 14). Parents should feel comfortable asking for transition planning to start earlier if they believe it is needed. Transition planning, goals, and services are required to be "individualized." This means each student will have his or her own unique plan, goals, and services.
Transition services include instruction, community experiences, employment skills, goal-setting for post-school adult living, and, if needed, daily living skills training and functional vocational evaluations. All of these services must be provided in a manner that is sensitive to a student's cultural background and native language.
Transition services are based on a student's strengths, needs, preferences, and interests. Activities that are part of transition services must be results-oriented which means that they are focused on building specific skills.
Must students be involved in transition planning?
Schools are required to invite students to participate in their IEP meetings whenever transition goals or services are considered.
©2015, 2012 PACER Center, Inc. | NPC-34
PACER Center | 8161 Normandale Blvd. | Minneapolis, MN 55437
952-838-9000 | 888-248-0822 National Toll-free | PACER@PACER.org | PACER.org/Transition
Disability Rights Center of Kansas (DRC)
214 W 6th Ave
Suite 100
Topeka, KS 66603
Formerly Kansas Advocacy & Protective Services (KAPS)
785-273-9661
The Disability Rights Center of Kansas (DRC) is a public interest legal advocacy agency empowered by Federal law to advocate for the civil and legal right of Kansans with disabilities. DRC is the Official Protection and Advocacy System for Kansas and is part of the national network of federally mandated and funded protection and advocacy systems.
__________________________________________________________________
Kansas Guardianship Program (KGP)
Manhattan, Kansas
785-587-8555
Any person reaching age 18 is presumed by the State to be a competent adult and no other person including the individual's parents, is legally able to make decisions on his or her behalf. An adult individual is considered competent unless a court formally determines the person incompetent to handle their own affairs and appoints a guardian to act on his or her behalf.
Go to http://www.ksgprog.org for the printable guide:
A Guide to Kansas Laws on Guardianship and Conservatorship
Kansas Legal Services (KLS)
712 S. Kansas Ave.
Suite 200
Topeka, KS 66603
785-233-2068 1-800-723-6953
Kansas Legal Services is a statewide non-profit organization which is dedicated to helping low income Kansans attend to their basic needs through the provision of essential legal mediation, and employment training services. KLS strive to eliminate the causes of poverty and mitigate its effects by helping individuals achieve and maintain self-sufficiency and family supporting employment.
www.ed.gov/ocr/transition.html
The above web site addresses legal issues concerning special education and Section 504 of the Rehabilitation Act.
Kansas Rehabilitation Services
1509 Ave. P
Dodge City, KS 67801
Dodge City 620-227-8508 FAX: 620-227-6498
Garden 620-272-5920
Liberal 620-626-3700
Rehabilitation Services helps people with disabilities prepare for and achieve employment.
Rehabilitation Services, which are individualized according to each person's needs, include:
Assessments

Counseling and Guidance

Training

Physical or Mental Restoration Services

Work Related Placement Services

Transition Services
To receive VR services, you must;
Have a physical or mental impairment which results in a substantial impediment to employment.

Be able to benefit, in terms of an employment outcome, from VR services.

Require VR services to prepare for, secure, retain or regain employment.
Individuals who receive Supplemental Disability Income (SSI) or Social Security Disability Income (SSDI) are presumed to be eligible unless there is evidence that they will not be able to benefit from services.
Social Security Administration
2204 Summerlon Circle
Dodge City, KS 67801
1-877-694-5494
Local Social Security offices in Dodge City, KS offer information, help and services handled by the Social Security Administration.
Social Security: There may be benefits available for disabled adults who qualify under their retired parents' work record.
Supplemental Security Income: SSI is a Federal program that provides monthly payments to people who are blind or have a disability and who have little or no resources and income. (It can also benefit qualified people who are 65 or older.)
Medicaid: Medicaid is a health care program for people with low income and limited assets. Medicaid is available if a person qualifies for SSI. For Medicaid you must apply at your local Social and Rehabilitation Services Office.
Medicare: A person receiving Social Security benefits may qualify for Medicare.
Workforce Centers of Kansas
Dodge City Workforce Center - Employment Agency
2308 1st Ave.
Dodge City, KS
620-227-2149
Garden City Workforce Center – Employment Agency
107 E. Spruce St.
Garden City, KS
620-276-2339
______________________________________________________________________________
Kansas WorkforceONE - Youth Vision www.kansasworkforceone.org
Locations:
Great Bend – Susan Gibson – 620-793-5445
Salina – Timothy Kempisty – 785-827-0385
Hays – Jennifer Younger – 785-625-5654
Garden City – Micaela Calvillo-Madrid – 620-276-2339
Hutchinson – Danielle Atkinson – 620-665-3559
SER CORPORATION KANSAS
Service, Education, and Re-Training
Dodge City: 620-371-6056
Hays: 785-623-4016
Goodland: 785-890-3300
Pittsburg: 620-682-0008 www.sercorp.com
SER Corporation of Kansas Career Services is a non-profit organization specializing in providing employment and training services to Hispanic Kansans and seasonal farm workers. Current programs and services include:
National Farmworker Jobs Program

Citizenship Classes

Housing

Scholarship
Youth services are provided to in-school or out-of school youth ages 14-21.
__________________________________________________________________
Kancare (SCHIP) State Children Health Insurance Program
800-792-4884
Kansas offers affordable, low-cost health insurance for the uninsured children of Kansas. Some low-income parents may also qualify for health coverage. Applicants are screened for their medical eligibility to determine the funding source. You may also be eligible for coverage of existing medical bills.
Genesis Family Health/United Methodist Mexican American Ministries
1700 Ave F
620-225-0625
Genesis Family Health provides a food and clothing bank, immigration and naturalization assistance, emergency help, notary public, and translation and interpretation services. Genesis can provide some basic medical services.
______________________________________________________________________________
Crisis Center
Crisis Center of Dodge City:
Domestic Violence and Sexual Assault Intervention Services
Services offered include:
Crisis intervention and counseling

Emergency shelter for battered women and their children

Referral services

Support groups
No charge for services
24 Hour Hot Line 620-225-6510
Office 620-225-6987
Kansas Crisis Hot Line 1-888-END-ABUSE or 1-888-363-2287
Community Developmental Disability Organizations CDDO
The organizations listed below are the Community Developmental Disability Organizations (CDDO) that serves the counties in SKACD #613 district. A CDDO is an organization with responsibility for making sure that eligible people with developmental disabilities who live in the CDDO area receive the supports needed. The CDDO may provide some of the services or they may be provided by other agencies. You need to start with the CDDO.
ARROWHEAD WEST, INC.
Dodge City 620-227-8803
Residents of: Clark, Comanche, Ford, Edwards, Gray, Hodgeman, Kiowa, Meade, and Ness Counties.
SOUTHWEST DEVELOPMENTAL SERVICES, INC.
Garden City 620-275-7521
Residents of: Finney, Haskell, Lane, Scott, and Seward Counties
DEVELOPMENTAL SERVICES OF NORTHWEST KANSAS, INC.
Hays 785-625-5678
Residents of: Ellis, Gove, Logan, and Trego Counties
SUNFLOWER DIVERSIFIED SERVICES, INC.
Great Bend 620-792-1321
Residents of: Rush and Pawnee Counties
MENTAL HEALTH SERVICES
Mental Health Centers: Private non-profit organizations committed to providing a full continuum of mental health care for residents in the counties they serve. Fee reduction may be available based on a sliding scale.
Dodge City 620-227-8566
Garden City 620-276-7689
Scott City 620-872-5338
Iroquois Center for Human Development
Kinsley 888-877-0376
High Plains Mental Health Center
Hays, KS 800-432-0333 or 785-628-2871
www.highplainsmentalhealth.com
Southwest Guidance Service
Liberal 620-624-8171
Mexican American Ministries
Dodge City 620-225-0625
Additional community counseling resources available in Dodge City:
Adult and Child Psychiatric Services
Individual, Group, Marriage, and Family Therapy
Charges based on income
24 Hour Crisis Hotline 1-800-259-9576
620-227-8566
Catholic Social Services
906 Central Ave.
Dodge City, KS 67801
http://www.catholicsocialservice.org
Amy Falcon - Pregnancy Counseling, Teen Mom Group, etc.
Nicole Parker Sutton, Mental Health Therapist
Debi Schartz-Robinson, Mental Health Therapist
You do not need to be Catholic to receive these services
620-227-1562
Barnett Consulting Services
100 Military Ave, Suite 116, Dodge City, KS 67801
Deanna L. Barnett LCPC, NCC
Leatha Benson LSCSW
620-789-1428
620-338-8607
Counseling and Mediation Center
210 Soule, Suite #106, Dodge City, KS 67801
Individual, Family, Couples, Pre-Marital, Group Counseling
Parenting Classes and Education
620-227-2503
Destructive Behavioral Alternatives
106 W. Frontview Dodge City, KS 67801
Specializes in substance abuse counseling but also does anger management counseling and marital counseling. Accepts insurance Medicaid/private pay
620-225-4600
Family Practice Associates
120 W. Ross Blvd., Dodge City, KS 67801
Individual, Marital, and Family Therapy
620-225-1650
Hospice of the Prairie
Nancy Renner
200 4th Circle, Dodge City, KS 67801
Grief Counseling
Juanita Sanchez Counseling
100 Military Ave., Dodge City, KS 67801
Individual, Marital, Family, Child Therapy, Psychotherapy
620-225-5984
Nancy Thomas
705 1st Ave., Dodge City, KS 67801
Individual, Marital, Family and Child Therapy
620-227-7823
Hope and Healing Counseling
2006 First Ave., Dodge City, KS 67801
David Wade Monaco LSCSW
Cindy Jacobs LCPC LAC KCGC
620-371-6548
New Chance
2500 E. Wyatt Earp Blvd., Dodge City, KS 67801
Specializes in drug and alcohol services
620-225-0476
Family Care Clinic of Western Kansas
200 W. Ross Blvd., Dodge City, KS 67801
Debra Moffitt, LSCSW
620-371-7300
_____________________________________________________________________________________
Special Olympics
Special Olympics of Kansas is dedicated to empowering individuals with intellectual disabilities to become physically fit, productive, and respected members of society through sports competitions, health, nutrition, and leadership development.
__________________________________________________________________
YMCA
The YMCA serves both communities of Dodge City and Garden City providing vital programs and services that invest in our kids, our families, and our communities.
__________________________________________________________________
Job Corps
Flint Hills Job Corps Center
4620 Eureka Dr.
Manhattan, KS 66503-8488
https://flinthills.jobcorps.gov/about-us
(800)733-5627
Job Corps is a no-cost education and career technical training program administered by the U.S. Department of Labor. This program helps young people ages 16 to 24 improve the quality of their lives through career technical and academic training.
The Job Corps mission is to teach eligible young people the skills they need to become employable and independent and then place them in meaningful jobs or further education.
__________________________________________________________________
Prairie Independent Living Resource Center, Inc. (PILR)
207 West Spruce St.
Dodge City, KS
(620)371-7690
The purpose of Prairie Independent Living Resource Center is to achieve the full inclusion and acceptance of people with disabilities through education and advocacy. PILR is a non-profit organization.
PILR works with Vocational Rehabilitation to offer job placement services to qualified individuals at no cost

.

PILR provides Independent Living Counseling (ILC) for participants enrolled in WORK/Working Healthy Programs.

PILR provides independent living services to individuals with disabilities and their families.
______________________________________________________________________________
Families Together, Inc.
Garden City Center
620-276-6364
Statewide Spanish Parent Line 800-499-9443
1518 Taylor Plaza
Garden City, KS 67846
https://familiestogetherinc.org
Families Together is a state-wide organization that serves families with a child with a disability (birth to age 21). Three areas of assistance available: Training and Resources, Workshops and Family Enrichment Weekends. Encouraging, Educating and Empowering.
CONTACT US
SKACD #613
620-865-2054
For links to these and other resources, please visit our website: www.skacd.com
Click on: Department and Transition
_________________________________________
Chelsey Livingston
Vocational Coordinator
620-371-1061